Urban poetry.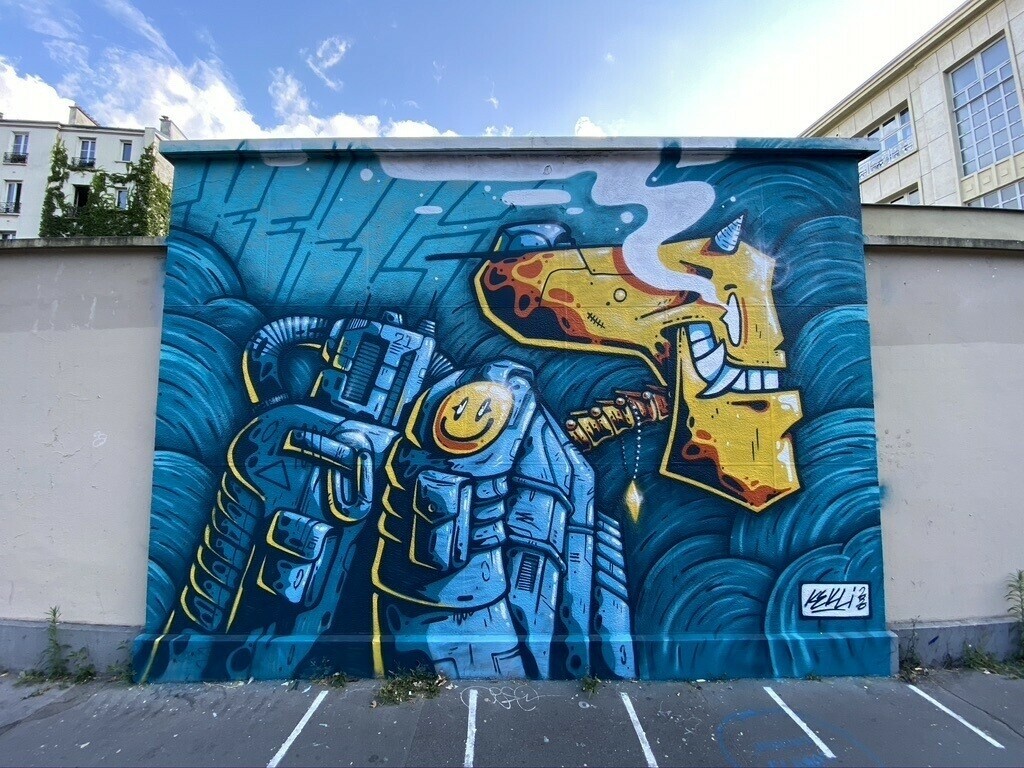 This is a nice way to do calls from various different accounts, servers, domains:
ejabberd lockdown edition has been released :) www.process-one.net/blog/ejab…
It was built in lockdown, but also adds better support for voice and video calls, which are critical services during these strange times.
Please, let us know what you think !
I think I now need the feeling of pen and paper to start writing my first drafts. The computer screen is nice for editing, but for the creation part, I need to feel as free as possible.
Petite séance d'écriture pour préparer ma prochaine nouvelle. Cela avance bien. Pour patienter, vous pouvez lire et relire La faille
Tout est tellement calme, chacun chez soi. J'ai envie d'hurler à la fenêtre, façon Freddy Mercury: Heeeeeeeee Hoo
We are preparing a new bugfix release of ejabberd, all working remote. It looks a lot like in the early days 🤟
Mouse support on iPad is really great, to the point I really would like already better support in apps, etc. Really eager to see where iPadOS is going next.
Au lieu d'un journal de confinement, je préférerais lire des textes sur le non-confinement. Transportez-moi, parlez-moi de vos souvenirs de voyage ou de soirée entre amis. Écrivez sur ce qui vous manque le plus aujourd'hui, sur la chaleur humaine, pas sur l'isolement !
Un titre ne suffit pas à faire une bonne nouvelle.
Après quelques secondes de réflexion, j'ai décidé de ne pas me lancer dans "Cadavre et skis", nouvelle policière qui aurait pu se passer à Briançon.
In case you were wondering: ProcessOne is already organised to work remotely and to keep on providing services to all its customers. Realtime messaging is critical at this time and we are here to help.
As long as I have enough chocolate, all will be fine :)
Has anyone tried Rust Seed framework ? It seems to be an interesting Elm-like web front-end framework.
Parler du doute, sans dire combien il m'habite ✅ Fait
Session seems like an interesting privacy-oriented messenger. It is a fork of Signal, that do not even require a phone number.
Here is a brand new Github Action to get your workflow notification over XMPP: XMPP Notifier
It should be fully configurable. Let us know what you think or if you have feature requests 🙏
If we move this year to an online replacement for tech conference, I am not sure they will be back next year. Cost and reach leverage is pushing toward virtual conferences.
I like that new Open Source hardware trend. Have you been trying RISC-5, yet ?
WebAssembly could become an ubiquitous execution format.
Mozilla was looking for a way to increase Firefox security.
They are now using WebASM to not only run Web pages code but also Firefox component code.
Who has feedback on ejabberd Docker container ? Interested to get ideas / suggestions for improvements, without adding a zillion of environment variable.
We are preparing a new ejabberd release. We are fixing bugs / polishing stuff 🤟